Inclinometer sensor ETC-PRO
The ETC-PRO sensor, designed based on micro-electromechanical linear accelerometers (MEMS), is a dual-axis static inclinometer that measures the angle with the local horizon within ±180° with an accuracy of better than 0.015°. These sensors have been specially developed for operational environments and thanks to the use of "3D Acceleration Data Processing" they have been able to maintain their accuracy in the entire measuring range of ±180°. Different programs are used.

ETC-PRO provides output information with high accuracy. This sensor is usually used in construction, mining, power plants, oil and gas industries, telecommunication network infrastructure, power transmission lines and geology to monitor the slope and orientation of surfaces and structures correctly. This sensor has features Like resistance to shocks and vibrations, it can be connected to data monitoring systems and also has the ability to measure different angles and slopes, which has made it a useful tool in technical applications.
By using the "multi-factor temperature calibration" technology and temperature compensation based on the internal temperature sensor, ETC-PRO sensors have been able to achieve the highest temperature stability among all commercial inclinometers in the world and keep their temperature error below 0.030° in the entire temperature range.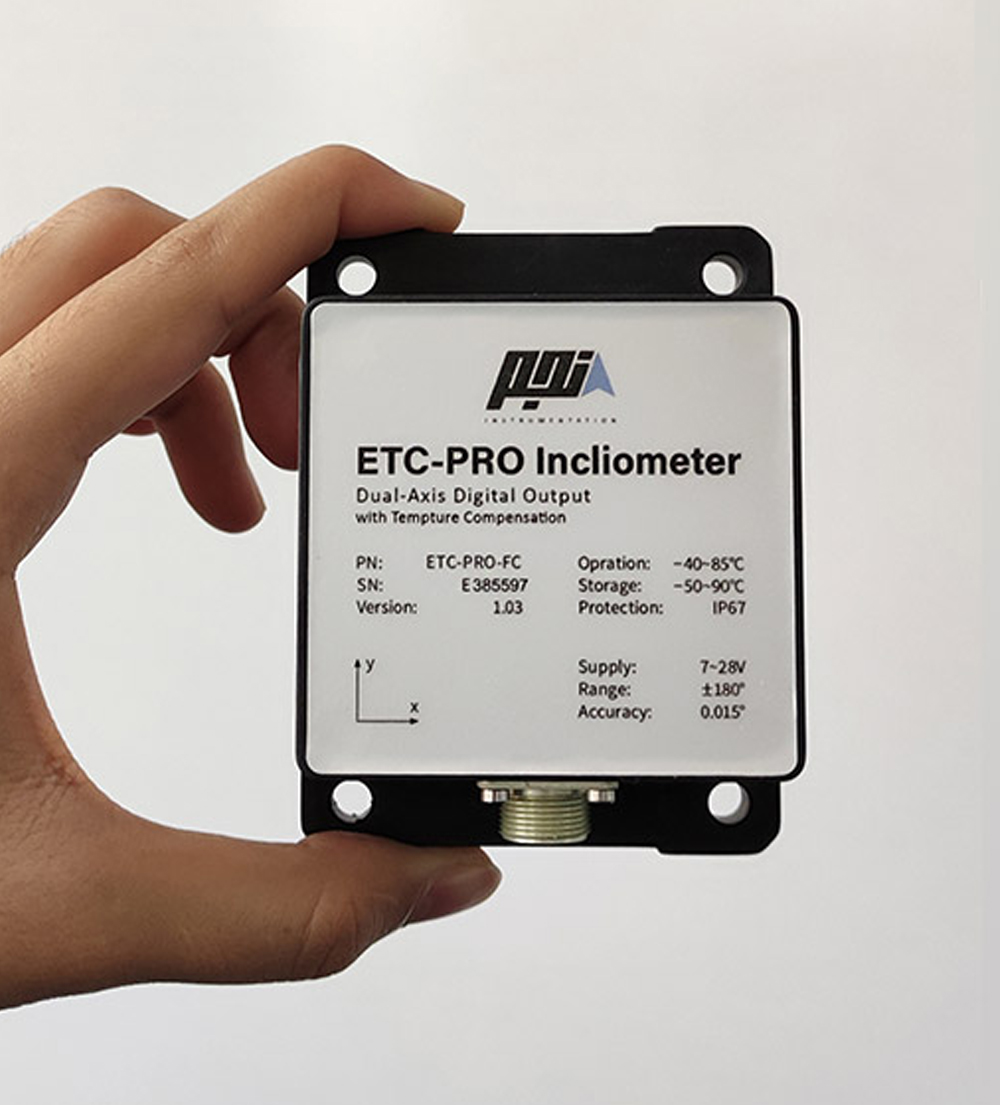 Resistance to electromagnetic interference and high long-term stability (Long Term Stability = 0.02°/year) have made these sensors perform well in noisy industrial environments. The ETC-PRO sensor is suitable for non-accelerated platforms and does not perform well in accelerated systems.

Full range in two axes (X,Y).

Accuracy maintaining throughout the interval with 3D acceleration data processing.

Compensated temperature +30~75C.

Utilization of multi-factor temperature calibration technology.

Maximum temperature error of 0.030°

Long-term stability of 0.02° per year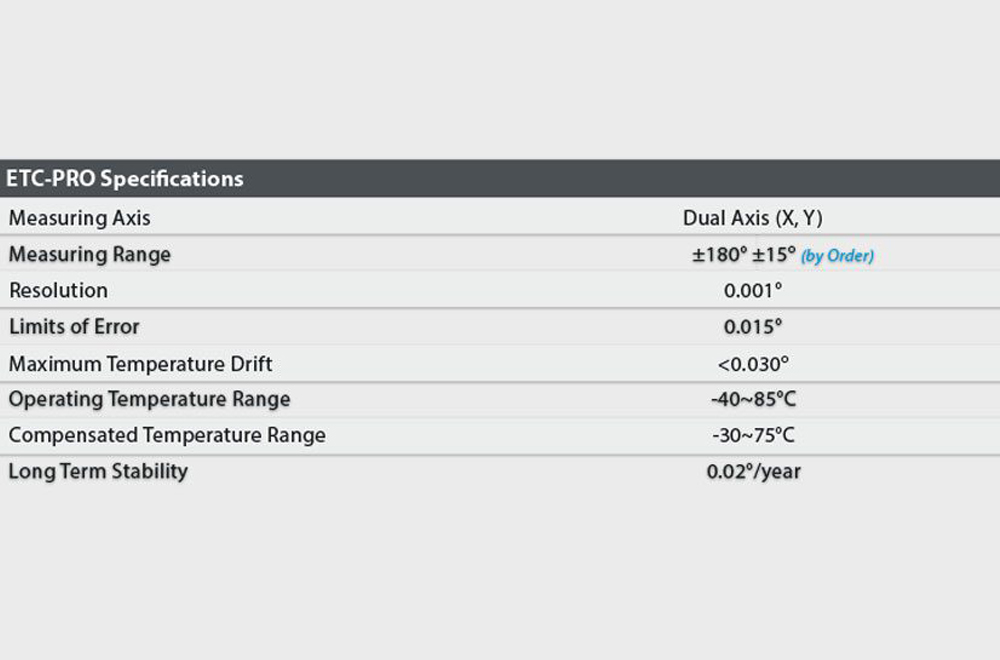 Ballast system control in ships

Alignment and angle adjustment of radars and satellite ground stations

Monitoring the vertical angle of wind turbines and telecommunication towers

Monitoring and controlling the base angle of cranes

Balance monitoring of offshore oil drilling rigs

Alignment and deviation monitoring of huge pipelines

Structural health monitoring